The 2016 VADEA Conference is a month away!
Guo Jian is a Chinese-born Australian artist. As a 17 year old, he dreamed of going to art college. Instead, he worked as a propaganda officer after leaving the People's Liberation Army.
 Guo Jian's paintings depict political upheaval in China over the last fifty years. He explores themes of propaganda, culture and power, mixing imagery, ideas and symbols from China and the West. His style is loud, twisted and colourful political and cultural satire. While he has come to be known predominantly as a painter, his more recent works mix documentary photography with painting. 
On the 25th anniversary of the Tiananmen Square protest in 2014, while he was living back in China, Guo Jian gave an interview to the Financial Times discussing his experiences as a protester during the army's violent dispersal of the demonstrators. He was subsequently deported and his sculptures and dioramas relating to Tiananmen Square in his Beijing studio were destroyed.
 Come hear Guo Jian talk about his fascinating life between China and Australia and his controversy attracting art at the 2016 VADEA Conference.
Further Reading: Guo Jian Bio | Case Study – Domains of Dissidence and Dreams | Guo Jian website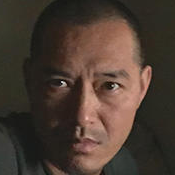 Luise Guest is a Sydney based educator, writer, independent researcher, blogger and art critic.
Guest is the Director of Education and Research for the White Rabbit collection of contemporary Chinese Art. In this capacity, Guest provides access to the collection for students, educators, artists, writers and scholars, and carries out her own research into contemporary Chinese art. 
 She is the author of 'Half the Sky: Conversations with Women Artists in China' (Piper Press, 2015) which is based on her encounters with more than 30 artists over a period of five years, visiting studios in Beijing, Shanghai, Hangzhou, Guangzhou, Xi'an and Chengdu.
 Guest's two blogs on contemporary Chinese art are immaculately researched and beautifully written, making them a great resource for art teachers and students alike.
Luise Guest and artist Gui Jian and will be in conversation as part of a keynote address at the 2016 VADEA Conference.
 Further Reading: An Art Teacher in China, blog | The Art of Now: Teaching Chinese Art, blog